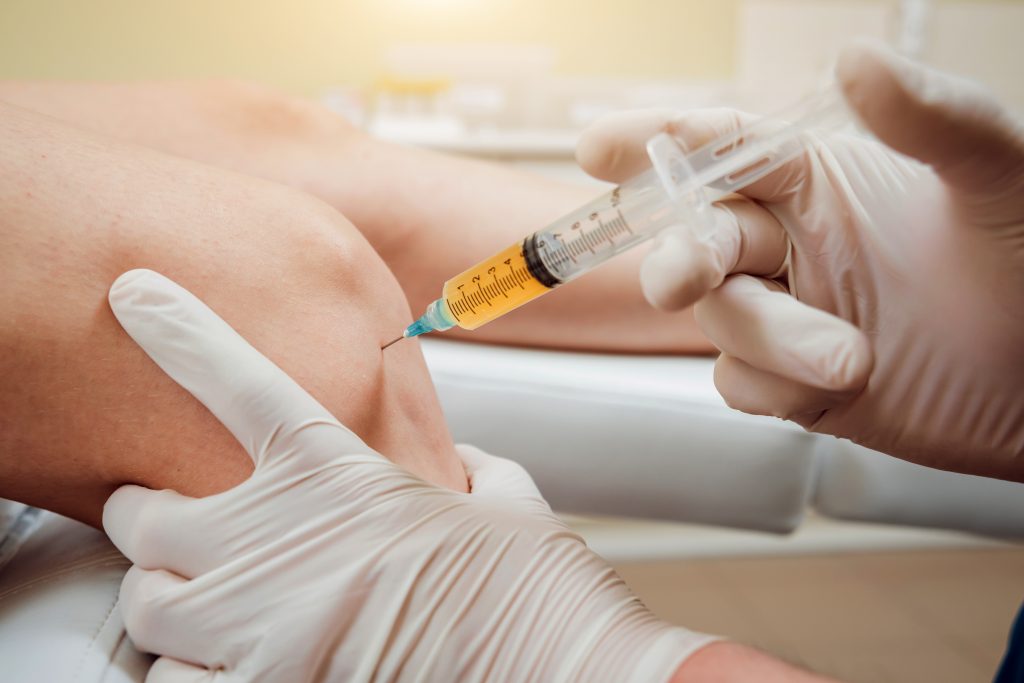 PRP Injections Bring Joint Pain Relief in Clinical Study
A study at Baylor University in Texas indicates that injecting PRP (leukocyte rich/platelet-rich plasma, a blood derivative) just once into a joint affected by osteoarthritis can bring significant pain relief and improved range of motion. The study used both patient-reported outcomes and technology to measure the amount of pain relief and mobility experienced by patients after receiving the injections into affected joints.
PRP is derived from the patient's own blood. Red blood cells are removed, increasing the concentration of platelets and leukocytes (white blood cells). The study was small in scale, but the results should prompt additional clinical research into the efficacy of PRP for treating arthritis pain and inflammation.
Family Awarded $7 Million Due to Pain Related Suicide
Anyone suffering from chronic pain knows the suffering can drive you to despair. In one family's case, that despair destroyed a family. In 2017, Brent Slone took his life after being denied pain-relieving medication by Commonwealth Pain and Spine in Louisville, KY. The story is a convoluted tale related to multiple injuries following an accident in 2011 that left him paralyzed and in chronic pain. A few years later, an ulcer and dislocated hip added to Slone's trauma.
Commonwealth twice declined to fill a bridge prescription to the patient after being discharged from the hospital, despite documentation from other providers, telling Slone he would have to wait six days for an appointment. After a round of 12 phone calls in 36 hours seeking relief, Slone shot himself. He sent a message to his wife that said, "they denied script. I'm done. Love you."
The Slone family's attorney, Hans Poppe, stated that the verdict would, "punish and deter them (Commonwealth Pain) and others from similar conduct in the future."
Surgical Residents and Faculty Disagree on Post-Op Opioid Use, Says Surgery Journal
A study at the University of Colorado School of Medicine Department of Surgery has revealed a difference of opinion between surgical residents and faculty at the teaching university. The study covered oxycodone prescriptions for 14 relatively common surgeries. Participants in the study indicated how many tablets of oxycodone they would prescribe for specific procedures. The information was then compared to the guidelines of the Opioid Prescribing Engagement Network (OPEN).
The results indicated that in five of the 14 surgical procedures, faculty usually prescribed more opioid tablets than was considered prudent when using the OPEN guidelines. Residents also prescribed higher than recommended doses, but they did so for nine out of the 14 procedures.
Victoria Huynh, MD, a third-year resident and publisher of the study, explained, "In some instances, faculty and residents prescribed more than suggested for certain surgical procedures. So that's certainly an opportunity for improvement, but I think the most striking aspect of the study was just how much faculty and resident prescribing preferences differ from each other."
The research has led to the Department of Surgery's development of initiatives to counter the potential over-prescription of opioids. A dashboard that allows prescribers to receive peer feedback on their prescribing tendencies and how they compare to their co-workers' is among the ideas being tested. Other changes include the use of multi-modal pain relief approaches.
The Soothing Sound That Relieves Pain in Preemies
Researchers at the University of Geneva, Switzerland, have discovered that the sound of a mother's voice not only soothes premature babies, but it also provides them pain relief. When mothers sing or talk to a preemie, the baby's pain level dropped, even when undergoing medical procedures in intensive care. Oxytocin levels also increased (oxytocin is a "feel good" hormone linked with a sense of well-being).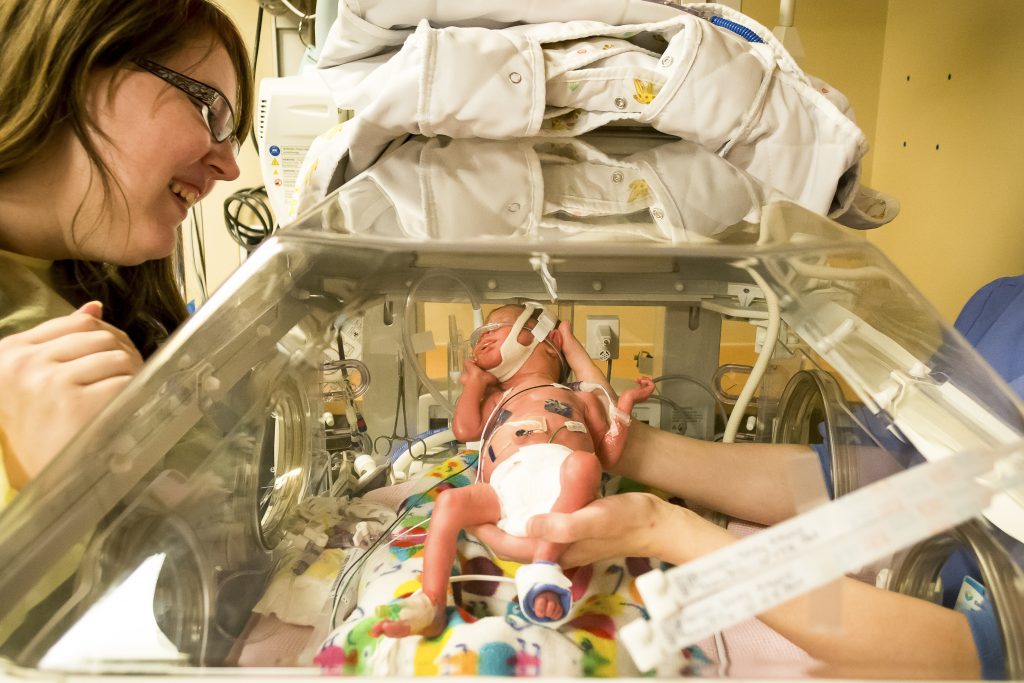 Babies born at 37 weeks or earlier usually have to be placed in an incubator immediately to undergo intubation, feeding tubes, and blood sampling. Unfortunately, these procedures are painful, but using pain medication poses developmental risks in children so young.
Researchers discovered that pain relief was most significant when mothers spoke to their babies before and during painful procedures. Singing also helped, but the modulation of the mother's voice when speaking resulted in the most positive impact. According to the study's author, Manuela Filippa, the results confirm the importance of premature babies interacting with their parents, particularly when in intensive care.
Widespread, Chronic Pain Increases Risk of Stroke and Dementia
According to research published in Regional Anesthesia & Pain Medicine, widespread pain increases the risk of developing stroke and dementia. Widespread pain is a form of chronic pain often linked to musculoskeletal diseases or disorders. Studies indicated that widespread pain might be able to predict everything from heart disease to cancer.
The published article revealed that the link between widespread pain and stroke or dementia, including Alzheimer's, is independent of other factors such as age, lifestyle, or other health issues. After accounting for other risk factors, it was determined that individuals with widespread pain had a 43% greater chance of developing some form of dementia and were 29% more likely to have a stroke.
The authors of the study noted, "These findings provide convincing evidence that [widespread pain] may be a risk factor for all-cause dementia, [Alzheimer's disease], and stroke. This increased risk is independent of age, sex, multiple sociodemographic factors, and health status and behaviors."
This Week's Pain Fact:
According to a consumer survey, the most effective treatment for back pain was chiropractic care, which beat out prescription medications, yoga, Pilates, massage, and OTC therapies. Chiropractors are rated more highly than physical therapists, specialty physicians, and primary care doctors for providing relief for low-back pain. Currently, there are 70,000 licensed chiropractors in the United States, and the number is set to increase in the future.
Is Paingone helping your patients and your practice?

Tell us your success story.
A robust retail strategy is essential to growing your practice.
You only have so many hours a week available for appointments. The fastest way to increase your bottom line is to incorporate profitable products that generate repeat business and build your reputation as a medical professional. That's where Paingone comes in.
Contact us below to learn more about our products, wholesale pricing and how Paingone can benefit your practice.