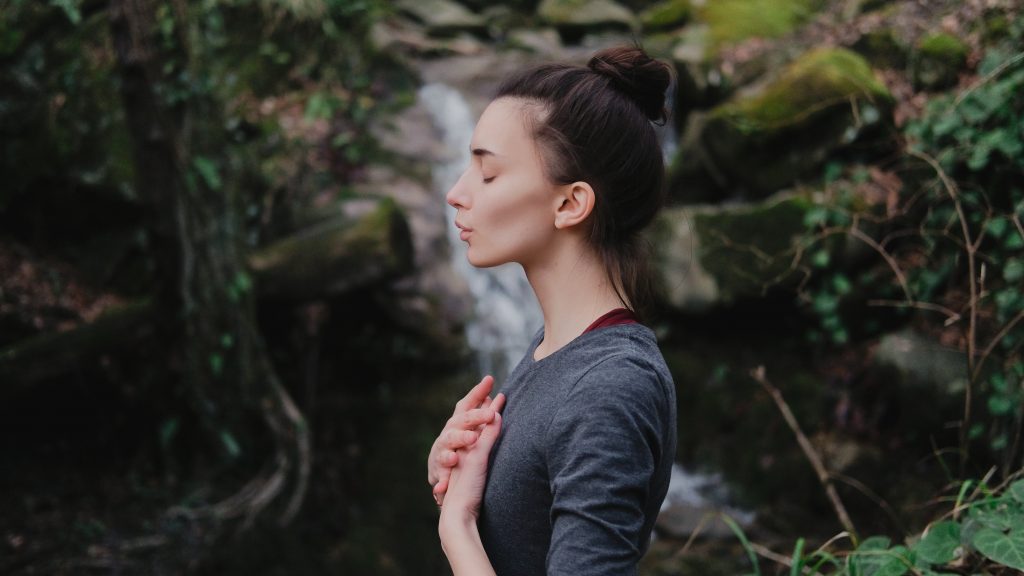 Natures Sounds Are Healing As Well as Soothing
People have long known that listening to the natural world can soothe the soul and ease anxiety, but according to recent research, regularly listening to sounds such as ocean waves and birdsong also help the body heal and reduce pain. The study focused on responses from regular exposure to sounds found in national parks.
According to Rachel Buxton, a co-study author and research associate at Carleton University in Canada, "It's good for what we're calling positive affect, so things like feelings of tranquility. It's good for alleviating stress and just a wide variety of benefits that we saw from alleviating pain to improving mood and cognitive ability," she said. "I think it's really remarkable, not only that natural sounds confer these health benefits, but also the variety of health benefits."
All nature sounds reduced stress and increased feelings of peace and tranquility and provided some level of healing and pain relief. The most impressive reduction in pain relief resulted from listening to water sounds such as tides, waterfalls, and rainfall. However, other natural sounds such as the wind, chirping insects, and birds were also soothing.
Using sound masking devices that mimic natural sounds such as waves provided stress reduction and pain relief, but on a smaller scale. Those suffering from pain or anxiety should strive to spend at least 30 minutes in nature at least three times a week for the most significant benefit.
Anti-CGRP Monoclonal Antibody Agents Used to Treat Migraines May Also be Effective for Neuropathic Pain
At the 2021 annual meeting of the American Academy of Neurology, a study was presented that indicates a new prophylactic treatment for migraines may also be effective against neuropathic pain. The therapy uses monoclonal antibodies to disrupt CGRPs (calcitonin gene-related peptides). In the study, neuropathic pain was reduced by almost 42% following 12 months of treatment. CGRP is linked to both chronic and episodic migraines as well as neuropathy.
"Many patients who have migraines also have neuropathy, so we wondered if a targeted treatment for CGRP would treat both conditions," said Raghav Govindarajan, MD, an associate professor and a neurologist at the University of Missouri Health Care, in Columbia.
"If the anti-CGRP monoclonal antibodies are one day proven to be an effective treatment, then we can potentially reduce the need for such high doses of prophylactic medicines and pharmaceutical treatments for pain management that often have severe side effects or addictive properties," Govindarajan explained.
Because the study was small and treating neuropathic pain often requires complex combinations of medications, researchers say more extensive research and clinical trials are warranted. It is hoped that the anti-CGRP monoclonal antibody treatments (Aimovig is one brand name under which the treatment is marketed) may one day be available to those suffering from neuropathy as a way to reduce the use of other pain remedies, including opioids.
Cannabis is Effective for Alleviating Chronic Pain According to Harvard Study
A small-scale study at Harvard tracked patients with chronic pain, including neuropathy and arthritis, for six months while the patients used cannabis products. Various methods of ingesting the cannabis were used, including vaping, oils, edibles, and smoking marijuana. To ensure the accuracy of the results, the patients either had not used cannabis in the past or refrained from using it for at least a year prior to the study.
Most patients indicated a significant reduction in pain and anxiety with a corresponding improvement in their mood and ability to sleep. Quality of life also increased for participating patients. Patients also used fewer opioids, with a reduction of 13% to 23% after a few months of cannabis use.
An interesting result of the study was that pain relief seems linked to THC, the psychoactive found in cannabis, while improvement in mood was more closely related to CBD, which doesn't alter perception. As time went on, some patients continued to use CBD but were able to reduce the use of THC.
"Interestingly, we have found that many patients aim to achieve symptom alleviation without experiencing the intoxicating effects of THC. Therefore, it is likely that patients can achieve adequate pain relief using lower doses of THC over time than initially utilized," explained lead author Staci Gruber, Ph.D., Associate Professor of Psychiatry at Harvard Medical School and head of the Marijuana Investigations for Neuroscientific Discovery (MIND) project at McLean Hospital.
Acupuncture Treatments Effective Against Prostate Pain
Prostate inflammation often leads to chronic pain that is difficult to control, but a new clinical trial indicates acupuncture may bring long-term relief. The study focuses on chronic prostatitis/chronic pelvic pain syndrome. The syndrome is caused by an enlarged prostate, which irritates nerves in the areas. This leads to pain in the penis, scrotum, perineum, and lower abdominal area. It can also cause erectile dysfunction and urinary complications.
Traditional treatments include anti-inflammatory medications and prescription pain relievers, but these are relatively ineffective for many men. In the current trial, twenty acupuncture sessions displayed positive results. Over an eight-week period, symptoms were reduced by more than 60%. The benefits of acupuncture were still seen up to six months following the end of treatment.
The researchers stressed that the mechanism behind the positive results was still unclear and required more study. Some doctors suggest that the stimulation of the needles may trigger the body to increase the release of natural pain-relieving chemicals in the body and reduce inflammation through an immune response.
This Week's Pain Fact:
Herbal pain remedies are more mainstream than many people realize. A popular, topical pain reliever, capsaicin, is often used to treat neuropathic pain. It is derived from hot chili peppers. It reduces the level of substance P, which contributes to pain. Ginger is effective for reducing inflammation that contributes to chronic pain. Other herbal treatments include turmeric and feverfew, often used to reduce or alleviate joint pain.
Is Paingone helping your patients and your practice?

Tell us your success story.
A robust retail strategy is essential to growing your practice.
You only have so many hours a week available for appointments. The fastest way to increase your bottom line is to incorporate profitable products that generate repeat business and build your reputation as a medical professional. That's where Paingone comes in.
Contact us below to learn more about our products, wholesale pricing and how Paingone can benefit your practice.