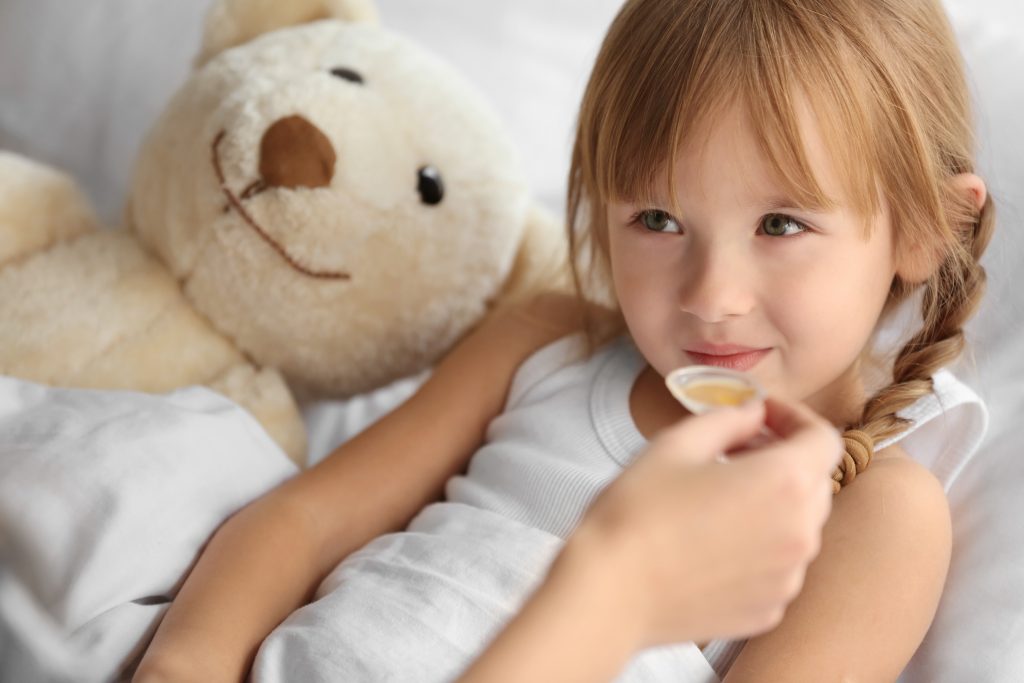 Link Between Children's Opioid Use and Addiction Questioned
Over the years, prescribing opioids for pain relief in children has decreased dramatically. Many healthcare professionals are cautious, fearing that even short-term opioids could lead to addiction or overdoses now or later in life. A recent study questions this assumption.
The University of Alberta's recent review of statistics and medical records indicates that the strong link expected between childhood opioid use and Opioid Use Disorder (OUD) or addiction later in life simply isn't there.
Senior review author Michele Dyson, Ph.D. assistant professor of pediatrics in the Faculty of Medicine and Dentistry, explained, "We actually didn't find a lot of evidence to directly answer our question. If opioids are used as indicated, they can be a safe and effective strategy for pain management. In some cases, they really are part of the best treatment plan to manage a child's pain."
The topic remains controversial, as the U.S. Food and Drug Administration (FDA) issued a warning in 2018 that cold and cough medications with opioids were a severe risk to children. The FDA recommended not prescribing them to anyone under the age of 18. However, a recent study indicates that opioid abuse is rare in U.S. children and young adults. Less than 1% of adolescents taking prescribed opioids developed an addiction, misuse, or overdose in the year following the use of the medication for pain.
NCCN Launches Updated Diagnostic Tools for Cancer Pain
The National Comprehensive Cancer Network (NCCN) announced that they had updated two diagnostic tools crucial for understanding and treating cancer pain earlier this week. The breakthrough changes improve their efficacy in measuring the psychosocial effects of cancer as well as pain levels. The two tools – the Pain Thermometer and Problem List – are free resources that help medical professionals identify and address symptoms of cancer and unpleasant experiences surrounding its treatment.
Changes to the thermometer and list include the addition of a variety of not only physical but social, mental, and spiritual concerns so that healthcare professionals can more effectively address these concerns and guide patients to the appropriate resources for support.
Michael Riva, M.D., of the Rogel Cancer Center and Chair of NCCN Clinical Practice Guidelines in Oncology, explains, "Care for the mental health of cancer patients is just as important as dealing with their physical symptoms. The NCCN Pain Thermometer makes it more feasible to assess people's pain during routine and unexpected doctor visits. This update further enhances the tool while avoiding potentially stigmatizing words. We streamlined it and made it user-friendly. "
You can download the NCCN Pain Thermometer and Problem List here for use in your healthcare practice.
Exercise, Bacteria, and Pain Relief's Surprising Connection
Physicians have long acknowledged the link between exercise and pain relief. Regular exercise increases mobility and helps alleviate stiffness in the joints. Still, a recent study has shown a surprising connection between exercise and the production of certain bacteria in the gut that also contributes to pain relief in those suffering from some forms of arthritis.
The University of Nottingham's research study, published in the journal Gut Microbes, indicates that regular exercise helps the joints and increases the level of beneficial bacteria in patients' digestive tracts. The bacteria increase the levels of endocannabinoids in the body, which in turn reduces inflammation and pain. Endocannabinoids are substances occurring naturally in the body that are similar to cannabis.
Participants in the study who exercised regularly evidenced the following results:
Reduced pain levels
Less Bifidobacterium and Coprococcus 3 – bacteria that create anti-inflammatory substances
Lower cytokine levels, which also contribute to reduced inflammation
Increased levels of short-chain fatty acids that lead to an increase in endocannabinoids
Lower levels of Collinsella, a bacteria tied to processed foods and poor diet that increases inflammation
"Our study clearly shows that exercise increases the body's own cannabis-type substances, which can have a positive impact on many conditions. As interest in cannabidiol oil and other supplements increases, it is important to know that simple lifestyle interventions like exercise can modulate endocannabinoids," noted Amrita Vijay, lead author, and a Research Fellow at Nottingham's School of Medicine.
Novel Drug Candidate Appears to Reduce Inflammation and Formation of Fibroids
Emerald Health Pharmaceuticals (EHP), a firm focusing on the clinical development of biopharmaceuticals, has been researching new medication classes to treat autoimmune and neurodegenerative diseases that don't currently respond well to available therapies. In the process, they put forth the potential of EHP-101, a medication to treat systemic sclerosis (SSc) and cardiac fibrosis. According to the study, EHP-101 reduced inflammation and fibroids in mice. The company is now enrolling patients using oral EHP-101 in a Phase IIa trial for treating systemic sclerosis. They are also initiating a Phase II trial using EHP-101 to treat symptoms of multiple sclerosis.
Jim DeMesa, M.D., CEO of EHP, stated, "This study represents a positive continuation of what EHP-101 has demonstrated consistently with its unique ability to address key disease factors associated with the pathophysiology of fibrotic diseases through its multi-factorial mechanism of action. The results of this new study indicate that EHP-101 could offer new opportunities in the treatment of cardiac fibrosis and other fibrotic diseases."
Pain Pointers: Chronic pain can flare dramatically during the holidays, with over 75% of those suffering from chronic pain reporting increased sensitivity, loss of sleep, and depressed mood due to increased pain leading up to the winter holidays. Now is the time to remind patients they need to prioritize their commitments and take care of themselves so they can enjoy the holidays.
Delegating duties, opting for a more casual family celebration, and remembering to take breaks while staying active can all contribute to a more enjoyable holiday for patients, friends, and family. (For a truly sobering look at the incidence of Christmas-related accidents, check out this article: Most Common Christmas Accidents and Why Christmas is So Dangerous)
Is Paingone helping your patients and your practice?

Tell us your success story.
A robust retail strategy is essential to growing your practice.
You only have so many hours a week available for appointments. The fastest way to increase your bottom line is to incorporate profitable products that generate repeat business and build your reputation as a medical professional. That's where Paingone comes in.
Contact us below to learn more about our products, wholesale pricing and how Paingone can benefit your practice.